The two most common polygon profiles produced are P3 and PC4.

Both of these polygon profiles are available in most materials and in shaft sizes with starting diameters from ¼" to 8" and up to 102" in length.

There is a very distinct difference between them:

P3 Profile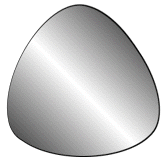 P3 profile has a three sided configuration. This polygon profile is used in cases where the female profile of the polygonal connection must be ground, and also for tapered profiles. With this polygon profile the female hub can be finished ground on the machine for a highly precision fit. P3 profile is ideal for high torque and high stress applications.

PC4 Profile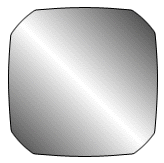 PC4 profile is a four sided configuration. This polygon profile is used when the hub (female) profile does not have to be ground. PC4 profile is preferred for large production runs.
The female profiles are always produced by broaching when possible. There are many sizes up to 3 -3/4" available for this efficient process.
PC4 profile is a perfect application for sprockets or other hub configurations that need to slide up and down on a rotating shaft.
Design of Shafts and Hubs
Our experienced staff is available to provide techinical assistance on design of shafts and hubs. Please click for More Information on menu at left.