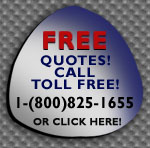 Polygon Grinding Applications at Affordable Prices
Grinding, precision grinding and polygon grinding applications of hub connections is our specialty.
General Polygon Systems specializes in industrial sales and industrial supplies of polygon grinding applications, polygon couplings, polygon splines, hub connections for industrial machinery, tooling, machine tools, and industrial equipment.

As a leader in Polygon Grinding applications, it is our endeavor to provide an affordable product with prompt and expeditious deliveries.
Our thirty years of experience, along with the largest inventory of Fortuna Polygon Grinding equipment, enables our establishment to be the largest commercial facility of its kind in the world.
Our only service is to provide Polygon configurations to your specifications and designs on your product.



[ Home ] [ What is a Polygon? ] [ Company History ] [ Mission Statement ]
[ Applications & Successes ] [ Polygon Profiles ] [ Why General Polygon? ]
[ More Information ] [ Upcoming Trade Shows ] [ Site Map ] [ Related Links ]